Welcome
  Established: 1970
Phone Studio
Landline: 07 576-4158
  Mobile : 021 076-4908
  6 Katherine Place
  Bellevue
  Tauranga.
 Covid 19 restrictions > 
Due to the area allocated in our studio for interviews we are not able to keep
the two metre distance required by law therefore we will be working in a
contactless way using our drop off and pick up box outside our studio door
until we are in level one. This means all incoming parcels tapes etc must be
placed in our drop-off box with full contact details and instructions including
your email address, couriers have been using this box for some years now.
Mail or parcels posted to us always end up in this box which we check regularly.
If we require further information or if you request we will contact you by
telephone to discuss the project.

(Best to ring us first before coming).
We will invoice you for online payment when the job is completed.
We regret having to do it this way and apologise for any inconvenience.
 MEDIA CONVERSIONS
New Zealand's Leading Image Scanning, Photo & Video Services ---
We are not a front for a business situated elsewhere -
We are Local, Qualified Professionals and available by
appointment to discuss your project in our studio.
& 

Transfer services 

to suit your every need at very competitive prices and use the latest
professional machines dedicated to the job in hand.
Feel free to browse our site for information and ask us questions via our - contacts page
FOR STUDIO VISITS --
As our work often takes us away from the studio we prefer to work week days
by appointment only or please ring before coming to avoid disappointment.
Saturdays our studio is closed as we are often away on jobs.
Our telephones and Email are operating as normal during business hours, please call
us to discuss your needs, we will talk to you and work out a plan to carry out your project.
*Note all prices are on our web site under the heading  "Pricing"
Yes we do have a contact-less

Pickup & Drop Off Box  for receiving and picking up at our premises if 
 this suits you better, just talk to us when you call.
Tape, Film, Slides etc can also be sent direct to my studio or post office box by NZ Post or Courier.
Please include all contact details and your email address when sending product to us.
If you wish we can send them back to you By Post or Courier.
Our box number is on this site under the heading at the top of the page 

"Contact us"

.
We will give you our physical address when you call. (For security reasons).
If you are wondering about payments

we do accept payments online
We will email an invoice to you for payment when finished,

our bank details are on the invoice.
However if this does not suit please discuss this with us when calling.
All items will be cleaned and sanitised on arrival and again before leaving our studio.
Many Thanks
Kind Regards

Ted
We accept work from all over New Zealand- Just call or Post to us today.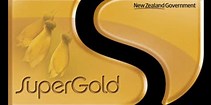 Videography
Video Editing
Photo Scanning

Photo Restoration

Slide Scanning 
DVD Authoring

All types of Tape Conversions and Transfers
8mm Cine Film to DVD
16mm Film to DVD
Audio Cassette`s and Old records to CD
BETACAM SP Tapes to USB or DVD
VHS to DVD
Video to DVD
Film to DVD
CD and DVD Duplication 1 --1000 plus - Call us for pricing.
>  WE SAVE MEMORIES <