CD, DVD & Flash Drive Duplication & Printing.
We make professional clones of your master disc by duplicating the disc in our professional Epson PP100II Disc Producer and ACARD Disc & Flash Drive Tower duplicators.
After setting up the duplicators the discs are loaded in and the machines are set in motion then after completion of the duplicating process the duplicator will change to a verify mode, and will read all the of the new duplicated discs to electronically verify that the data has been transferred correctly, resulting in high quality duplicated discs.
CD & DVD Label Printing
We use Epson and Microboards CD & DVD Auto printers to print full colour labels.
These printers print directly onto the disc at high resolution and produce quality Full colour or Black & White labels.
See the Microboards video on this page.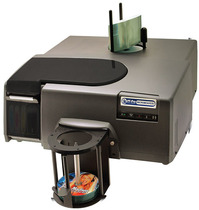 Full Colour Disk Printing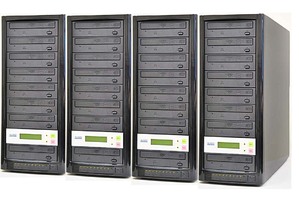 CD & DVD Disc Duplication